Selecting Pictures
For each page you have the opportunity to allocate 2 pictures. The first picture will load on the page between paragraph1 and paragraph2, while the second picture will be loaded between paragraph2 and paragraph3.
Each Picture can have a caption and some alternate text (which is shown when a mouse goes over the picture)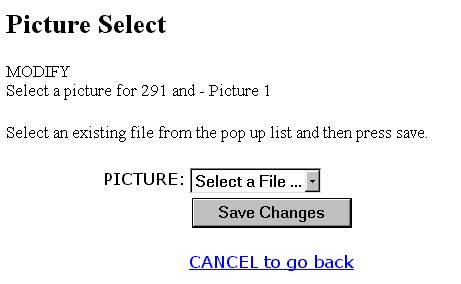 The 'Select a File' provides a pop-up menu.
Select the file you want from the pop-up menu. You can come back and amend it and choose another picture if you have not selected the correct picture.